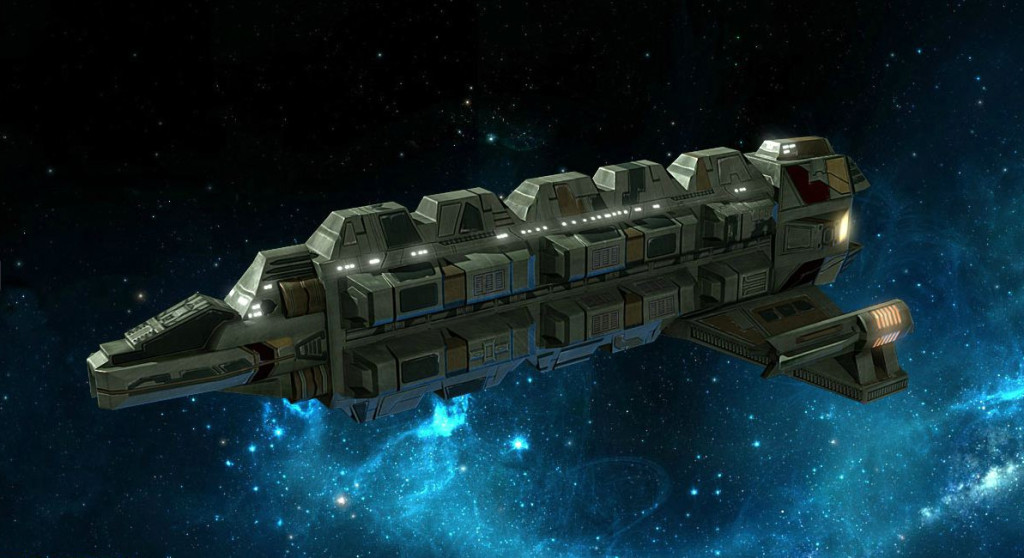 Voyages of the Solomon Grundy
The Setup
Where it begins
Maldiara-4
A mineral crammed rock fifty parsecs from nowhere, aptly named a black-hole in the arm-pit of the universe.  Maldiara-4 had two main features, a large penal colony and a planet-wide strip-mining facility worked by the inmates of the colony.  In its early days, Maldiara was a wildly profitable venture for the Metua sectorial government. Unfortunately, after 20 years of operation, the easy to get resources had all but dried up and crust instabilities had made it increasingly more dangerous to operate the super-mine.  Accidents, dead prisoners, it was starting to get messy—worse yet it was becoming a source of liabilities rather than profits.  So, it was no surprise that Metua govs decided to shut down the mine and ship the inmates off to a planet that wasn't falling apart.
This was a big colony, close a hundred thousand inmates, shipping them all to other penal institutions in regulation prison vessels was expensive.  So then, some sharp Metuan bean counter came up with the bright idea of letting freebooters run the inmates as cargo.  Put the prisoners in cryosleep, then send them off to their destinations like sides of beef in a meat locker. Brilliant.
Solomon Grundy
Solomon Grundy

Born on Monday

Christened on Tuesday

Married on Wednesday

Ill on Thursday

Worse on Friday

Died on Saturday

Buried on Sunday

This is the end of

Solomon Grundy.
The good ship Solomon Grundy is probably the ugliest vessel you ever laid eyes on.  Weighing in at a lean 16,400 long-tons when dry, the Grundy is a burly long range freighter and one of the few working in the Metua sector capable of setting down planet-side. With a little over 2.5 million cubic feet of common cargo space and 12,000 tons of load capacity, the Grundy gets more than her share of work.  That probably explains the Maldiara job.  It's simple enough—transport a bunch of convicts iced in cryostasis containers to the penal colony on Denar-5. Pay is good for a three hop jaunt that doesn't take the ship too far off the beaten path.  It's a little creepy to be transporting several hundred frozen criminals, but what could happen?  Simple job.  Simple delivery.  Fat credits.  No sweat.  Right?
Character Thumbnails of the Cast
Grundy Crew Members
---
Clive Donner (Crude Brute Security Guard)
Background:
Clive is one of the long timers on the Grundy, a mean but honest keeper of the premises peace.  He's a real pre-era throwback, a chauvinist that can get under Hilda's skin in a heartbeat.  The two have learned to co-exist by staying out of the same room as much as possible.  It is a bitter peace that has been shattered by a couple of nasty fist fights.  Clive usually intimidates others with his sheer mass, when that doesn't work, a punch or two usually settles the matter.
So I was rough, it's a rough world with rough people in it.  People hurt you—you hurt them back.  Simple.  Sometimes simpler to hurt them first—let them know who's boss—know what I mean?
Special:
*Clive occasionally operates the loader on the cargo deck on heavy days. He is a poor second fiddle to the folks on board with vehicle or loader rigs. 
Quotes:
"So I broke his head, he'll mend."
"Square peg, round hole—hammer baby!"
"Damn, get a peek at the rack on that one!"
---
Hilda Carver (Bitter Lesbian Security Guard with issues)
Background:
Hilda is a big girl, and never was really pretty.  Once she had a good heart.  Unfortunately, it got stepped on by a wife-beating, foul mouthed, cheatin-bastard-of-a-man.  She never really could let go of it. A bi-partisan tendency got turned into a full-partisan tendency by women who could "relate" to her problem.  She eventually turned to pastimes like martial arts and gun clubs to focus her hostility.  Her skill with a rifle was what landed her first job as a security person.
An near-fatal incident in bar-brawl prompted Hilda to take some off-world work and the Grundy was hiring.  She could give a fig about that rat Clive, they would get along better if he would just keep his loud chauvinist pie-hole shut.  Mercedes is a sweetie even if she is a Synth.  Clarisa is nice— love that red hair.
Special:
*Hilda has a specially made blaster rifle with integrated smartgun link.  She also has a monofilament whip secreted in a thumbnail compartment.
Quotes:
"Men are way over-rated."
"Stop thinking with your little head, Buddy."
"Masculinity and femininity are just a snip apart."


---
Terrence Goldstein (Clean cut Security Guard)
Background:
Terry was one of the first employees aboard the Grundy and a personal friend of Captain Kessel when the man was hired to take command of the freighter.  He's seen many shipmates come and go, and has remained one of the stable core of six personnel who've been with the ship for it's entire ten year tenure under Captain David Kessel.  The Captain, the First mate Keth, Johnson, Stokes, McLaren, and himself have all gone rounds at one point or another, but tempers cool and steady camaraderie has always prevailed.
Special:
* Terry is a practicing 6th Dan akido master and Tai Chi expert.  He is very cool-headed and prefers peaceful solutions to violent encounters.  He prefers holds and non-lethal throws to the use of weapons.  His chosen method of dealing with opponents has prompted him to purchase some extra toughening up (orthoskin and reflex enhancement).
Quotes:
"Welcome to the Solomon Grundy.  Please, mind your manners while aboard."
"Sir, don't force me to make you regret your need to express yourself violently."
"A true man is measured by the depth of his restraint, not the size of his sword."
---
Rory Damler a.k.a. Bengal (Gunnery Sergeant Damler retired now Security Guard)
Background:
Red Skull platoon—what a hoot.  Big bang bang, serious whoop ass, yeah, those were some great times.  The war dried up and so did the passion for the corps.  Those early days were fun but then it became scrambles to break up food riots, do bug hunts, and guard supply depots… major dragsville. Teens, to twenties, come thirty-somthin it was time to ditch the corps and get with something that had a little variety and some head breaking on the side.  Security work on deep space freighter was just the ticket.  Just enough hassles from the hungry scabs to keep it interesting.  Not much time to keep your skills with the heavy stuff sharp, but you can always stop by Negara base where staff sergeant Perez will let you walk a fence with a heavy Andro.  Nothing quite like being on patrol in a sixty ton walking tank.  That's something you can't get out of your blood.
Special:
Bengal has all hardened milspec cyberwear.  He is a combat pilot in all forms of landbased infantry support and suppression fire units.  His specialty is in piloting heavy andromechs.
Quotes:
"Grade A bang bang."
"You call
that
a gun? That ain't no gun.  Now,
this
is a gun."
"Semper Fi!"
---
Clarisa MacDougal a.k.a. Doc Soft Touch (Emergency Medivac Physician)
Background:
You are one of the most recent acquisitions on the Grundy.  Your job skills are in high demand and you actually could have taken a berth on any ship, but the Grundy was convenient.  It was time to get away from the practice and away from him… he'll never find you out here… and if he does… you'll probably get Hilda to shoot him between the eyes.  The crew of Grundy were rough when you first came aboard, perhaps too rough. They were using a synth, Mercedes, in a most demeaning way.  It took some fighting with the captain but you finally put a stop to it.  Now, she's become rather devoted to you.  You never really felt that way about a synth before… but now in close quarters with one, you've grown to appreciate the more than human sentiments of these artificial life forms.
Special:
* Clarisa has several tailored cyberware enhancements specifically designed for the facilitation of field triage and surgery.  These are licensed enhancements and she carries several certificates and seals that allow her to bypass security when they are detected. Just because they are specifically for use in medicine doesn't mean they wouldn't have other practical uses.
Quotes:
"If it hurts when you do that.  DON'T do that!"
"I swear if I have to suture you up one more time…"
"Ow, that must've hurt.  There's a technique in fighting, I believe it's called
ducking
."
---
Merrick Johnson a.k.a. Callsign:Sabreclaw (Ex-Fighter Pilot / Backup Cargo Pilot)
Background:
Twenty-eight years old and you're already a wash-out.  When you were young buck hazing the older guys it never occurred to you, that you'd live long enough to be on the receiving end.  It bites.  You're still as fast as you used to be.  At least it feels that way.  Was that a bone you heard creaking.  No, that's just the teasing echoing in your ears.  Forty-six splashed enemies and only a couple smashed up ships… even your shit didn't stink.  Then they gave you a physical… time to fly something slow—something without G-absorbers and afterburners.  Damn.  Time to do something else… the memory stung.
A couple years looking for work turned up nothing.  Then a back-up pilot's position on the Solomon Grundy came up.  The pockets were thin… no more fighter jockey but at least it was piloting… and space piloting at that.  Your pride goes down smooth after a couple slugs of hard Metau whiskey.
Special:
* Merrick uses milspec cyberware and linkages designed for military aircraft and space vehicles.
Quotes:
"Splash one!"
"Turn and burn!"
"You take the high side!"


---
Bennie Stokes a.k.a Fingers (Supply Officer/Materials Expert)
Background:
Finding stuff is something you've always been good at.  Talking people out of their stuff is something you're even better at. Convincing them that you got something that they want is all part of the working the "deal".  You've been working deals, and girls in every port for years.  Then a girl—not a deal—went sour—180 kilos of pissed off brother with a big gun sour.  It was time to  start working a different set of jump segments with a less than stationary base of operations.  The Grundy was hiring, and you didn't have the time to be picky.  It turned out for the best, actually kind of fun working with Kessler… being the face man, wheelin the deals and getting a piece of the profits.  It's showtime!
Special:
*Bennie has a chipjack and numerous language and skills-softs for speaking the different regional dialects.  He uses a cranial computer for number crunching, profiling, and any number of dealing issues.  Additionally, he has altered phermones which make him more than popular.
Quotes:
"Lets shake on it."
"Sounds good to me."
"You want it, you got it."
---
Lawrence McLaren a.k.a Boltz (Aerospace Systems Technician)
Background:
Every ship needs an engineer, and you practically designed the Grundy.  A longtime friend of David Kessel, when he said that he was getting backing to build a ship you signed on to see it done.  The ship, she's getting a little long in the tooth now, but she can hold her own with newer ships because she can belly flop planet-side when need be.  The crew are a motley bunch, but you get along with them for the most part.  Your job is to keep her running, fix the odd piece of machinery that breaks, and make sure the captain don't break her.
Special:
*Bolts has been surgically augmented to allow him to operate in void normal space for up to 45 minutes without resorting to a space suit.  Note, this is not how he prefers to operate… just that he's buffered against emergency situations where engineering might need to be vented to void normal on short notice.
Quotes:
"Captain, you mind the flyin, I'll mind the engines."
"Are ya daffed?  This ain't broke.  Yer damned idjot brain is what's broke.  The on switch is over
here.
"
"Break it again, laddie and ya fix it yerself next time."
---
Mercedes (Backup Emergency Med Tech)
Background:
Initially, you were sold to the Grundy as an entertainment and domestic services synth with supplemental pleasure protocols.  Essentially, a prostitute in maid's uniform.  Fortunately, you could run some software so that servicing the various crew (male and female) made the task pleasurable rather than demeaning.  When Clarisa MacDougal came on staff as the ship's physician she insisted on decommissioning your use as a pleasure synth and instead making use of you as an assistant in the medbay. There was a sizeable fight over the move, but good emergency doctors are extremely valuable so her will won out.  Over the last couple years, Clarisa has purchased upgrades and software for you, and in general has been very kind. You will defend her in any situation.
Special:
*Mercedes has the equivalent of a smartgun link that prevents her from directing lethal force at individuals with a ship's ID insignia on their personal ID chip.  Mercedes will not use lethal combat tactics against sentient creatures unless ordered/authorized by Clarisa or someone with a ship's ID and command access.
Quotes:
"Ride me hard you rigid stud-muffin!"
"Your wish is my command."
"You're mistaken, I no longer unwillingly provide that service."
---
Felix (Combat Expert)
Background:
You're not really sure how the Grundy's captain, David Kessel, managed to get your contract away from the special ops military unit in Vostoth territory, but you've heard rumors it had something to do with a card game and some debt.  The transfer to the Solomon was certainly no hardship for you, synths on active duty in the military (especially the Marines) live short lives.  The task is simple, break a head or two once in while, intimidate the people the Captain says to, and do some exploratory recon on occasion. Some of the ship's crew refer to you as "terminator boy".  For some strange reason they laugh every time you say "I'll be back"—you haven't quite figured out the reason for that…
Special:
*Felix has the equivalent of a smartgun link that prevents him from directing lethal force at individuals with a ship's ID insignia on their personal ID chip.  Felix will not use lethal combat tactics against sentient creatures unless ordered/authorized by someone with a ship's ID and command access. 
Quotes:
"Semper Fi!"
"Your humor perplexes me…"
"I'll be back."
---
Guest "Victs" That Come Aboard The Grundy
Morton Grigs a.k.a Blaster (Gang Banger / Vehicle Theft Expert)
Background:
A love of fast women, faster cars (other people's), and drugs were the perfect chemistry for poor judgment.  When added to an association with a hardcore gang of car thieves, finding yourself on the "inside" was simply a matter of time. Of course, you never thought that it would be hard
airless
time breaking rocks on Maldiara-4.  You'd rather suck raw exhaust than go back to that hole.
Special:
*Adept at vehicle theft, especially the "hotwiring" of  ground vehicles
Quotes:
"Hey, Babe, how do you like the new wheels?"
"Nice ride—can I have it?"
"Wush happnen?  Why is the werld spinnin…?"
---
Bentley Steelridge a.k.a. Patella Pete (Mob Knee Breaker)
Background:
It's always been a job—nothing personal.  If people just paid up you wouldn't have to hurt them.  Don't they got enough sense not to take loans from the mob?  Oh well, if they got the body parts to spare… 
For years, under the alias "Patella Pete" you've carried out your duties without rancor or remorse.  It's lucky nobody ever asked you to kill anyone.  You would have done your obligation if told to, but you'd really rather not have murdering some stupid slob on your conscience.  Unfortunately for you, your last job (the stupid son of a stupid counsel member) was just a bit too high profile and just a bit too messy.  You were captured in a raid and questioned.  Suddenly, the bosses didn't know who you were and you were left to twist in the wind.
Special:
*Bentley still has contacts inside the mob, and has Ettiquette (Mob) 5.
Quotes:
"It's a real shame I have to do